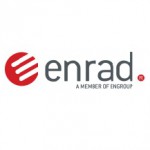 Enrad L.L.C
Enrad L.L.C. (formerly Newco Jugoterm International L.L.C.) is the leading manufacturer in the Balkans region for the production of steel panel radiators, towel radiators, heating boilers and pellet stoves. Under its brand name ENRAD, it has around 80% of the domestic market. Its production range also includes warm-water electric boilers and solar panels. It currently exports 50% of its production to regional and EU countries – Greece, Macedonia, Serbia, Albania, Croatia and Slovenia more. It has 200 employees and 12,000 m2 of production area.
Role of the enterprise in the project
The role of Enrad L.L.C. will be to participate actively in the development of cooperation between universities and enterprises (WP1). It will nominate one of its senior staff for membership on the appropriate committee in one of the partner universities. It will offer placements to staff and students of partner universities and actively attend the meetings and seminars of the Project and contribute to the discussion aimed at identifying the skills needed by graduates in Kosovo (WPs 2 and 3). Enrad will also work with partner universities to highlight the training needs of the company (WP4). It will attend the Dissemination Workshops and promote the activities of the Project whenever possible through its own networks and contacts (WP7). Enrad will also support SU in WP8 by maintaining good records and retaining appropriate documents.
Staff invloved in project: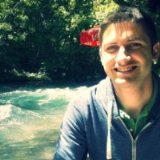 Taulant Rexhepi
Taulant Rexhepi is Head of Finance and Administration at Enrad L.L.C. and is the contact person for the project. He completed a bachelor's degree in economics at the American University in Bulgaria. From 2010 till 2012 he worked as a corporate lending analyst for Procredit Bank in Prishtina. He then worked as a financial consultant in Recura Financials where he was responsible for conducting feasibility studies and investment plans. From 2013 he has worked as Head of Finance and Administration in the Enrad radiator factory in Gjilan
Contact Person: Taulant Rexhepi
Video: Enrad Fabrika e Radiatoreve dhe Kaldave
www.enrad-ks.com