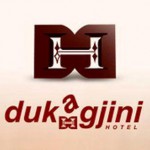 Hotel Dukagjini
Hotel Dukagjini is a certified five star hotel based in Kosovo. It has 120 regular employees increasing during the summer season to a total of 150 employees. Its key activities are tourism, accommodation, restaurants and bars, weddings and banquets, spa services and similar hospitality industry activities. The Hotel has 67 rooms divided into 5 categories, 5 restaurants, 2 bars, 2 large wedding halls and two conference rooms. It has an indoor swimming pool, jacuzzi, fitness center, sauna and hammamm as well as two massage rooms. It has a strong collaboration with over 140 tourist agencies, tour operators and service providers in the tourism sector. In addition the hotel is included in over 100 different internet tourism and booking sites all over the world promoting the hotel and its services. Hotel Dukagjini is well known for its remarkable original architecture more, great international and traditional cuisine, professional hospitality and comfortable and well equipped rooms. It is the only hotel in Kosovo that has a river adjacent to it and it is in the center of many important and recommended historical, cultural and natural sites.
Role of the University in this project
The role of this partner will be to participate actively in the development of cooperation between universities and enterprises (WP1). Hotel Dukagjini will nominate one of its senior staff for membership on the appropriate committee in one of the partner universities. It will offer placements to staff and students of partner universities and actively attend the meetings and seminars of the Project and contribute to the discussion aimed at identifying the skills needed by graduates in Kosovo (WPs 2 and 3). It will also work with partner universities to highlight the training needs of the company (WP4). The company will attend the Dissemination Workshops and promote the activities of the Project whenever possible through its own networks and contacts (WP7). Hotel Dukagjini will support SU in WP8 by maintaining good records and retaining appropriate documents.
Staff involved in the project: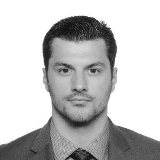 Korab Lluka
Mr Korab Lluka has graduated from the Brussels Business School in Belgium. With experience in some of the leading companies in Kosovo: 2010-2013 / BirraPeja: as the Deputy General Director and the Manager of Purchasing. 2013-2015/ Dardani Insurance: CEO 2013-Present/ as a Board member of Dukagjini Corporation

Krenare Gashi
Ms. Gashi was born in Pejain1983. She completed her bachelor's degree in the University of HaxhiZeka (IAB). And she's finishing master degree in Dukagjini College. She worked in BEK Bank for eight years. Ms Gashi began working at Dukagjini Hotelin 2015. Her position isFinance and Co CEO Manager.
Contact Person: Krenare Gashi
www.hoteldukagjini.com