Trepharm
Trepharm is a pharmaceutical manufacturer, established in 2008, and designed and built according to EU-cGMP guidelines and other global Quality Standards. Trepharm includes the Production Unit, Trelab – QC laboratory and Trepharm Depo. The company`s focus is on offering high quality medicinal products . Each section of this enterprise works towards achieving excellence in order to earn clients' trust and the trust of partners: Trepharm is aiming to be a leader in offering pharmaceutical products to the Balkans market by integrating production and marketing of high quality pharmaceutical products for human and veterinary use.
Trepharm has 62 employees and personnel of all levels are the essence of "Trepharm": besides well known experts certified in different fields, Trepharm has a staff of young local professionals, not afraid of challanges in their search for professional excellence.
Trepharm produces pharmaceutical products, in different pharmaceutical forms such as: capsules, tablets (film coated and enteric coated), dry suspension and sachets. The spectrum of products currently available in the market and produced by Trepharm include: NSAID, Cough and cold remedies, Cardiovasculars, Antimycotics, Vitamins, Antacids in a total of 100 forms/dosages.
Role of the enterprise in the project
The role of this partner will be to participate actively in the development of cooperation between universities and enterprises (WP1). Trepharm will nominate one of its senior staff for membership on the appropriate committee in one of the partner universities. It will offer placements to staff and students of partner universities and actively attend the meetings and seminars of the Project and contribute to the discussion aimed at identifying the skills needed by graduates in Kosovo (WPs 2 and 3). It will also work with partner universities to highlight the training needs of the company (WP4). The company will attend the Dissemination Workshops and promote the activities of the Project whenever possible through its own networks and contacts (WP7). Trepharm will support SU in WP8 by maintaining good records and retaining appropriate documents.
Staff invloved in project: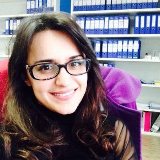 Ermira Krasniqi
Ms Krasniqi is the contact person for Trepharm in the project. She has an MA in Pharmacy and is a PhD candidate. She has experience of Regulatory activities, and in Pharmacoeconomics and Pharmacovigilance (safe use of pharmaceutical products).
Mërgim Prishtina
Mr Prishtina MBA, is founder and Chief Executive Officer of Trepharm, and has extensive experience in management of the pharmaceutical industry.

Elvir Azizi
Mr Azizi has a Masters degree in Pharmacy and is a PhD candidate. He has experience in manufacturing of pharmaceutical products and also in quality control of pharmaceutical products.
Contact Person: Ermira Krasniqi
www.trepharm.com