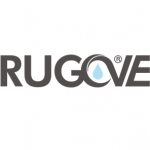 Ujë Rugove
The Ujë Rugove Company was established in late 2006. Initially Rugove only offered bottled water in plastic bottles of 0.5l and 1.5l. After hefty investments Rugove currently has a broad product line including bottled water in glass bottles of 0.75l and 0.25l, big 6l plastic bottles, 10l plastic barrels and a selection of cheeses for the cheese market. Today, the Rugove company is one of the rare local producers offering entirely natural products, produced in Kosovo with international certifications ensuring a high quality of products and business management. Currently Ujë Rugove has 95 employees.
Role of the University in this project
The role of the Ujë Rugove Company will be to participate actively in the development of cooperation between universities and enterprises (WP1). It will nominate one of its senior staff for membership on the appropriate committee in one of the partner universities. It will offer placements to staff and students of partner universities and actively attend the meetings and seminars of the Project and contribute to the discussion aimed at identifying the skills needed by graduates in Kosovo (WPs 2 and 3). It will also work with partner universities to highlight the training needs of the company (WP4). Ujë Rugove will attend the Dissemination Workshops and promote the activities of the Project whenever possible through its own networks and contacts (WP7). It will support SU in WP8 by maintaining good records and retaining appropriate documents.
Staff involved in the project:

Brikena Kelmendi
Ms Kelmendi will be the contact person for Ujë Rugove in the project. She has a degree in Banking, Finance and Accounting and also a degree in Journalism. She started her employment in Rugove Sh.p.k. as an accountant. Rugove Sh.p.k. processes dairy products. After completing her master studies in Banking, Finance and Accounting in 2012 she became the Executive Director of Rugove Sh.p.k., a position she holds to date. In Ujë Rugove Ms Kelmendi was responsible for a campaign to help children with Down's Syndrome and also a recycling initiative. She has experience in working with different communities, including students.
Contact Person: Brikena Kelmendi
www.rugove.eu