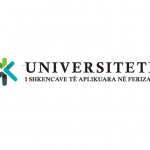 University of Applied Sciences in Ferizaj (UASF)
The University of Applied Sciences in Ferizaj (UASF), formerly the Faculty of Applied Sciences of the University of Prishtina, is a newly established institution of higher education in Kosovo with a mission to develop activities in cooperation with local and international partners (European Universities of Applied Sciences, etc.).  This will be achieved through the mobilisation of students and teachers, by involvement in the development process of the university, and by connecting local economic needs (both regional and wider) with continuous improvement in the quality of learning.
UASF has modest experience with International projects.  Its strongest cooperation is with the University of Applied Sciences in Salzburg as well as with Staffordshire University, UK in the EUFORIA project.  The University of Applied Sciences in Salzburg and Faculty of Applied Sciences in Ferizaj implemented an international project, which included reforming one of the study programmes and organising the first international conference of Wood Products, Bioenergy and the Environment in September 2010.  Cooperation with the University of Applied Sciences in Salzburg has continued, with the completion of another project from 2012-2015.
UASF currently has 1600 students in its four bachelor programmes and one master programme.
Role of the University in this project
UASF will participate in all activities of the project. They will be the joint leader of WPs 1 and will also participate in the activities of all other WPs. They will host seminars held in Prishtina and Ferizaj; appoint Placement Officers and sign MoUs with partner companies of the project (WP1); nominate staff for staff placement and participation in workshops related to writing case studies (WP2), appoint staff to work on reviewing the curricula with a view to include skills and knowledge needed by enterprises (WP3), allocate staff to be involved in the provision of training courses for enterprises (WP4) and advice to SMEs (WP5). They will provide time for professors and assistants to attend workshops and seminars held in the EU as foreseen by the project (WPs 1-4). They will participate in, and contribute to the organisation of the Dissemination Workshops (WP7) and the internal and external evaluation of the quality of the project (WP6). UASF will work closely with the two NGOs to contact SMEs. They will support SU in WP8 by maintaining good records and documentation.
Staff involved in the project: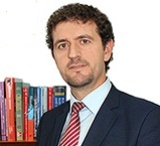 Agron Bajraktari
Professor Agron Bajraktari is the Acting Rector of UASF. He has been an advisor to the Minister of Agriculture, Forestry and Rural Development where he was responsible for the development of Kosovo Forestry Agency. In addition to his PhD in Wood Sciences, he is also an MBA from Staffordshire University.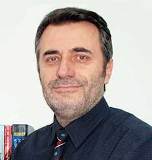 Bujar Pira
Professor Bujar Pira is a Vice-Rector for International Relations and Quality Assurance and an experienced researcher and project manager. Over the last decade he has managed numerous projects supported by different donor agencies. He has experience in the strategy development, programme development, local economic development as well as other academic and research related competences in the field of engineering, management, energy, etc.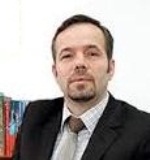 Afrim Loku
Professor Afrim Loku is Vice-Rector for Finance and Assets. He is an economist with experience in many fields including Financial Management, Project Management and Operations Management as well as research and mentoring numerous undergraduate and postgraduate students in their theses.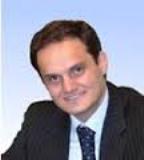 Ibrahim Cunaku
Professor Ibrahim Cunaku is an experienced project manager, particularly in the fields of IT and software development. He also has experience of general management and in particular the development of new markets and has worked on projects in Europe, Asia and beyond.
Contact Person: Bujar Pira
www.ushaf.net