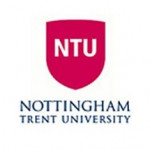 Nottingham Trent University
Nottingham Trent University (NTU) is an international university, with students and staff drawn from over 100 countries around the world. NTU has 3 campus and 4 academic schools covering everything from the Arts to Business, all offering 1st, 2nd and 3rd cycle degrees. They have invested heavily in their facilities, with over £200 million spent across the campuses since 2004. NTU's degrees equip students to find employment globally with 93% of our graduates employed or engaged in further study six months after graduating Their research attracts funding from Research Councils and the European Commission (FP7, Horizon 2020 etc.).
NTU's Business School is one the UK's primary providers of higher education in business and economics, delivering courses that combine academic rigour with business experience and relevance. The Business School has EPAS accreditation, joining a group of just 21 institutions worldwide with EPAS accreditation for a programme for a five year period. It was also awarded four stars overall under the QS Stars Business Schools rating system – one of the world's most visible assessments of business school standards and quality.
NTU is committed to promoting entrepreneurship, not just amongst its students but also the wider business community, holding events such as Thinkubator which provides access to free expertise to help support the growth of both UK and international businesses. NTU also has the HIVE, a purpose-built centre for entrepreneurship and enterprise. The HIVE supports the creation of new businesses as well as fostering the delivery of entrepreneurship education into the curriculum across the University. The Business School offers a period in the HIVE where students work alongside other young entrepreneurs and a dynamic network of mentors and advisors, to develop their own ideas into a live enterprise project. The HIVE also receives EU funding under the Erasmus for Young Entrepreneurs programme, giving students who intend to start, or have recently started, a new business the chance to learn from more experienced owners of small businesses in other European Union countries.
Role of the University in this project
NTU will be the joint leader of WPs 2 and 7 (Writing Case Studies and Dissemination), drawing on its extensive experience of working with small and medium sized enterprises and dissemination of the results of other projects. It will also participate in the activities of other WPs, especially WPs 3 and 5, and contribute to the preparation of case studies of Kosovar companies. It will host the workshops on case study writing, on embedding skills needed by enterprises in the curricula and on training courses for enterprises envisaged in these WPs. It will provide time for professors to participate in seminars and workshops of the project in Kosovo. It will participate in, and contribute to the Dissemination Workshops (WP7). NTU will support the Coordinator by maintaining good records and retaining the documents related to the project (WP8).
Staff involved in the project:

Marina Dabic
Prof Dabic is Professor of Entrepreneurship and International Business at NTU and the contact person for the project. Her European project experience includes: ALIS (British-Croatian), Tempus regional project "Fostering Entrepreneurship in Higher Education (FoSentHe) as Coordinator, and expert in 2 Tempus projects: STEAMED and ASPIRE. She is partner in several Erasmus projects (Open Innovation), Leonardo (Transfer of Innovation-Stimulation Learning from Idea to Market-SLIM), CARDS and a Croatian-Slovenian bilateral project. She has experience of building teams to achieve project goals, while her international work (UK and USA) gives her a global perspective on the cooperation of universities with the business sector. As an expert for the Croatian National Committee for Business Studies Reaccreditation Programme, European Foundation evaluator EFMD-EPAS, trainer for UNICA, and cooperation with AACSB and EFMD, she has the knowledge of the technical and scientific implementation of projects and a wide international research network. She has published more than 50 papers in peer review journals

Philip Clarke
Mr Clarke is an integral member of the core team of the NTU business innovation centre, The Hive, where he mentors, advises and teaches business development skills to graduates and undergraduates. He currently manages NTU's Erasmus for Young Entrepreneurs project and a regional enterprise support and development programme, Enterprise Inc. His British and international business experience and engagement in businesses such as one man start-ups and MNEs resulted in a multi-faceted career and knowledge of international trade and business development. He has established a consultancy business specialising in small business growth and funding. During this period he managed two European business funding programmes, identifying and then funding high-growth businesses across the region and was a lead consultant in the development and delivery of two Entrepreneurship programmes leading to the establishment of a number of successful businesses. He has also established a small specialist manufacturing business in the medical accessories sector, a print supply company, a telecoms business and an international express courier company.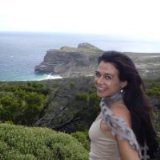 Mollie Painter Morland
Prof Painter Morland is Professor of Ethics and Organisation at NTU Business School. She serves as Editor-in-Chief of the Business and Professional Ethics Journal and as co-editor of Springer's Issues in Business Ethics series. From 2012-2014 she was Academic Director of ABIS (The Academy of Business in Society) and is currently its acting Africa Director. Before joining NTU she was a tenured Associate Professor in Business Ethics at De Paul University in Chicago and Associate Director of De Paul's Institute for Business and Professional Ethics. Prior to that she was Associate Professor of Philosophy at the University of Pretoria and Director of its Centre for Business and Professional Ethics. She publishes articles in top journals such as Organization, the Journal of Business Ethics and Business Ethics Quarterly and also authored and/or co-edited five books. She is also often part of teams of researchers delivering corporate and government commissioned research reports. Her specific research interests are: European philosophy and ethics, leadership and gender, ethics in the media and communication industries, ethics in SMEs, and integrated reporting.

Karen Ivey
Ms Ivey holds a BSc(Hons) International Studies and a BTEC National Certificate in Business. She is NTU's International Exchange Office Manager and Institutional Coordinator with 12 years experience in administering and managing EU Projects including Leonardo, Socrates, Erasmus and Erasmus+. Currently Karen manages NTU's involvement as a partner in the Erasmus project RECONFIRM and the Erasmus+ project KA2 ATTEST. She also manages a KA1 mobility for NTU for over 220 students as well as other international exchange agreements.

Julie Page
Julie Page is NTU's International Project Co-ordinator. Ms Page has extensive experience in managing institutional academic partnerships at NTU for the past 18 years and brings to this project an understanding of the variations in different quality assurance regimes and experience of developing mechanisms to ensure an effective and timely flow of accurate information. She offers expertise in monitoring and evaluating the effectiveness of quality management arrangements in place and contributes to associated policy development.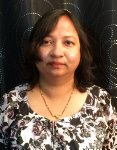 Usha Ramanathan
Usha Ramanathan is a Reader in Supply Chain Management in Nottingham Trent University, UK.  In the past she worked as a Senior Lecturer in Universities in the UK, Oman and India. Her teaching experience spans for over 20 years in India, Oman and the UK. Usha is a Fellow of Higher Education Academy and chartered member of Chartered Institute of Logistics and Transport. Usha's research interest includes supply chain collaboration for sustainability, role of collaboration in SMEs' performance, Collaborative Planning Forecasting and Replenishment (CPFR), value of information sharing and forecasting, e-commerce, RFID, Big Data, retail customer behaviour and loyalty in the contexts of service and operations. She has published in leading journals such as International Journal of Production Economics, International Journal of Operations and Production Management, Expert Systems with Applications and Omega: The International Journal of Management Science. She is a reviewer for many leading journals.
Contact Person:  Marina Dabic
www.ntu.ac.uk