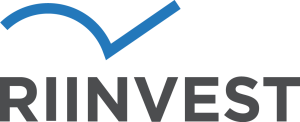 Riinvest College
Riinvest College is a private higher education institution based in Prishtina. It was set up by the Riinvest Institute for Development Research (the first independent research institution in Kosovo, established in 1997) and received a license from the Ministry of Education, Science and Technology in 2007. The College's study programmes were most recently accredited by the Kosovo Accreditation Agency in 2012, click. Riinvest College offers bachelor and master level programmes in business management and software engineering in both Albanian and English. The mission of Riinvest College is to provide high quality education and research opportunities to its students in order to equip them with appropriate knowledge and skills and enable them to meet the needs of Kosovo's economic development. The College stands for and promotes the following values: cultivate creativity, critical thinking and innovation; tolerance; academic freedom; partnership, transparency; and the identification and ownership of its mission by staff and students.
Riinvest College offers the following programmes:
BA Business Management with three profiles
 Banking, Finance, and Accounting
 Economic Analysis for Business
 Management and Marketing
BSc Software Engineering
 Database Management
 Software Engineering
 Network Management
 Programming for Mobile Devices and Cloud
MA Management with four profiles
 General Management
 Banking and Finance
 Agro business
 Marketing
 Information Management Systems (IMS)
4. MSc Software Engineering
Role of the University in this project
Riinvest will be the joint leader of WPs 2 & 5, drawing on their young dynamic staff and the experience of contacts with a variety of institutions, NGOs and companies. They will also participate in the activities of all other WPs. They will host workshops & seminars held in Prishtina; appoint a Placement Officer and sign MoUs with at least one of the partner companies of the project (WP1); nominate staff for placements and participation in workshops related to writing case studies (WP2); appoint staff to work on reviewing the curricula with a view to include skills and knowledge needed by enterprises (WP3), allocate staff to be involved in the provision of training courses for enterprises (WP4) and advice to SMEs (WP5). It will provide time for professors & assistants to attend workshops and seminars held in EU countries as foreseen by the project (WPs 1-4). It will participate in, and contribute to the organisation of the Dissemination Workshops (WP7) and the work of the internal and external evaluators of the quality of the project (WP6). Riinvest will work closely with the two NGOs to contact SMEs. They will assist SU in WP8 by maintaining good records and documentation.
Staff involved in the project: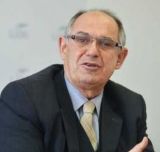 Muhamet Mustafa
Prof. Dr. Muhamet Mustafa holds a Doctorate in Management Development at the University of Belgrade (1985), has published seven textbooks and university monographs, more than 30 articles in local and international magazines, he has been leading research projects in the field of economic development in Kosovo and has published dozens of research reports in Albanian and English, and has presented his academic papers at more than 30 international conferences. Prof. Mustafa is the co-founder and perennial president of Riinvest Institute since 1995, and later, in 2007, he co-founded Riinvest College, where he now serves as the president of the Academic Council and teaches courses in the field of Economics, Corporate and Investment Strategy and Management in both English and Albanian language programs. Prof. Mustafa has done post doctorate specialization in England and the US and has conducted several study tours in many other partner universities of Riinvest. Prof. Mustafa is the project contact person at Riinvest and will be heavily involved with W2 of the EUFORIA project.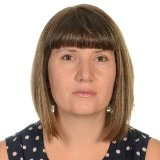 Bardha Qirezi
Ms. Qirezi is a specialist in higher education. Over the past ten years she has worked as a professor, a quality assurance officer, head of an international relations office and a lecturer. Notably, she has experience working for the public sector and private sector, including the Department of Culture, United Nations Mission in Kosovo, the University of Prishtina, and Riinvest College. As the Director of Academic Planning at Riinvest College, her role includes coordinating academic departments in programme development, and facilitating the internationalization strategy. She has also been responsible for the planning, development and implementation of the University quality assurance strategy. She has been involved as the local coordinator of several Tempus projects focusing on reform of higher education, university management, and promoting the Bologna system. She has also participated actively as an expert in Ministry of Education, Science and Technology Strategic Groups for Higher Education.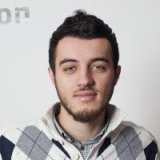 Endrit Pllashniku
Mr. Pllashniku is the Local Administrator of the EUFORIA project in Kosovo. He joined Riinvest College in November 2015, as a lecturer and as Deputy Director of the Riinvest's Economics Department. Mr Pllashniku obtained a B.Sc. in Economics and Public Policy with high honors from Rochester Institute of Technology, and completed his junior year at George Mason University as an Open Society Foundation scholar. Mr Pllashniku was awarded the KAEF scholarship to complete his M.A. in Economics with a focus in Development from Vanderbilt University GPED where he graduated in May 2015. Mr Pllashniku has five years of work experience in private and public sector development. He has worked in research, project management, and consulting with World Bank, American Enterprise Institute, and local NGOs such as Gears Up Solutions, American Chamber of Commerce, and IPKO Foundation.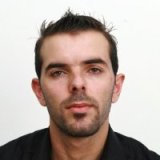 Hajdin Berisha
Mr Berisha completed part of his high school education in the UK and his bachelor degree at the Faculty of Economics and Management Sciences in Kuala Lumpur, Malaysia. He studied an MBA in Kuala Lumpur sponsored by the Ministry of Higher Education of the Government of Malaysia and another masters degree in globalization studies at the University of Aberdeen, UK. Mr Berisha has also worked as an international researcher and business consultant in Malaysia and the UK. Currently, he teaches Corporate Finance and Financial Markets, Financial Analysis, Advanced Corporate Finance, Strategic Management and Corporate Strategy at Riinvest College and Managing Financial Information on the Staffordshire University programmes at Riinvest. He is actively involved in research in the areas of management, finance and education.
Contact Person: Muhamet Mustafa
www.riinvest.net